Curious about what owning an electric vehicle is like? 
Learn from those who know firsthand.
There are many excellent reasons to consider buying an electric vehicle - reducing your environmental impact; saving money on fuel; staying ahead of the curve. The best reason may be that this year you can purchase the 
2023 Subaru Solterra
®
 - an EV SUV with legendary Symmetrical All-Wheel Drive and features like 
EyeSight
®1
 and 
X-MODE
®
, powered by the instant torque of dual electric motors.
Several years ago, Dean Case, a public relations consultant in Southern California, purchased a used EV because it fit his commuting requirements as a second car after his wife purchased a new 
Crosstrek
.
It's one of the early EVs with around 100 miles of range. "We figured the odds of both of us needing to drive 100-plus miles on the same day was remote," he says. "It hasn't happened once in three years."
Now that EVs like the Solterra are offering a range greater than 200 miles, there are even more ways to get the most out of your electric vehicle. We spoke to EV owners who could share their experiences.
Charging at Home, Levels 1 and 2
According to a 2021 J.D. Power study, 88% of EV owners say that they charge their vehicles at home "often" or "always."
Of the three levels of charging offered, the Level 1 charger plugs into a standard 120-volt AC socket at home and is handy if your vehicle will be stored overnight or for multiple days. (Subaru Crosstrek Hybrid owners will be familiar with this Level 1 charger.)
An EV's onboard charging software will only accept a charge when the vehicle requires it, so it's safe to leave a Level 1 charger plugged in for longer periods of time. For those who require faster at-home charging, a Level 2 charger is preferred.
In 2011, when modern electric vehicles were first widely offered for sale in the U.S., EV owners had to get a permanently mounted charger installed by an electrician. The hardware typically ran in the $2,000 range.
These days, a quality Level 2 charger is available online and only requires the installation of a 240-volt outlet by an electrician, like the one that your electric dryer plugs into. Note that the amperage can theoretically charge a battery faster, but the vehicle has a maximum speed at which it will charge so spending more for a 40-amp charger may not be worth the added expense.
Subaru partner Qmerit
 can both help schedule an install and select a Level 2 charger for your home.
The 
Crosstrek Hybrid model
's lithium-ion battery can be charged using the Level 1 charger it is equipped with or a Level 2 charger.
From a fully depleted state, the battery will charge in about five hours for the Level 1, while a Level 2 charger shortens the time to only about two hours. Likewise, the Solterra features a lithium-ion battery pack that may be charged at home using its Level 1 charger or a faster Level 2, depending upon your driving requirements
David Lardner lives in the metro-Atlanta area and has been something of a power user of EVs since their availability beginning in 2011. He's owned seven since and relies on a Level 2 charger at home, an older AeroVironment™ he purchased several years ago.
"We will never go back to internal combustion engines - though I may buy a classic car at some point," he says. "EVs are clearly superior for most of our driving, though I accept that may not be the case for everyone."
Stephen Hodges - a gas-powered Subaru enthusiast 
featured in our Winter 2020 issue 
- installed a 240-volt outlet outside his home in Albany, Oregon. He uses an aftermarket Level 2 charger. "We both probably could get away with Level 1, but the Level 2 helped give more confidence because the charging was much faster," he says.
Hodges mentions that two things helped him learn more about charging: the onboard technology that helps minimize the cost of charging automatically by charging when electric rates are lowest and a local EV club mailing list, which has provided invaluable information along the way.
Also in Oregon, artist Scott Conary relies on his home-based Level 2 charger for 100% of his charging. "In the day-to-day stuff, it's so much cheaper," he says. "And we never realized how annoying visits to the gas stations were until we almost stopped going to them. We do have another car."
A typical Level 2 charger will draw 16 amps of electricity. As a comparison, most electric clothes dryers draw 30 amps.
Charging on the Road, Levels 2 and 3
When you're out on the road, Level 2 chargers are the most plentiful. Every new EV has a charging station finder embedded in the navigation system, so you'll be able to find the closest charging station at a moment's notice.
Subaru Solterra owners have access to the charging network from EVgo®, which has over 46,000 locations, more than 800 DC fast charging stations and over 1,200 Level 2 charging stalls in 68 metropolitan areas in 35 states.
Case notes that there are also opportunities to charge remotely for free. "My main client [a product engineering and design firm] has EV chargers for employee use, free to use," he says. "In Southern California, public charging, even free public charging, is pretty easy to find."
While most people will charge at home, Case has challenged himself to use free public charging stations as his main source of power. "I have relied on free public charging exclusively for the past 11 months," he says. "There was one accidental charge to my credit card, so my total expense for electricity over the past 8,000 miles has been 49 cents."
Hodges formerly used remote charging at Oregon State University, where he's a program manager for student engagement. "The university actually gave free charging for a while," he says. "That was pretty helpful but not really necessary. Every once in a while, when I forgot to plug in my car at home, it was really nice to know that I had that there."
There are also Level 3 or DC fast charging (DCFC) stations on the road. They provide the most powerful charging technology, but there isn't a standardized plug to use for all of them. Even though the Solterra comes equipped with a Level 1 AC charger, it also offers Level 2 AC and Level 3 DCFC capability.
With the super-fast DC charger, the Solterra is capable of charging up to 80% of total battery capacity in under an hour.
According to the Alternative Fuels Data Center operated by the Department of Energy, as of November 2021 there are over 5,500 public charging stations in the United States with Level 3 DCFC capability.
Subaru partner EVgo provides a network of conveniently located EV chargers - including Level 3 DCFC stations - that are powered by renewable sources. Hodges mentions that they're immensely helpful. When he went to a local auto racing event put on by his chapter of the Sports Car Club of America®, it happened to be in a parking lot with a Level 3 charger. "They were super convenient," he says.
Like a motorcycle or a full-size pickup truck, owning an EV isn't for everyone. But for those who relish the opportunity to drive a Subaru that cruises silently past every gas station in America, the Solterra is just the ticket.
Level 1
A Level 1 charger plugs into any 120-volt wall outlet, charging at a rate of 1.4 kilowatts per hour (kWh), according to EvoCharge™, an electric vehicle charging station company. The larger the battery capacity, the longer the charge will take.For example, if you're driving a car with a 71.4-kWh battery, to get a full charge from 0% capacity at 1.4 kWh would take about 45 hours.
Level 2
Level 2 chargers require a 240-volt circuit, like the one for an electric dryer. They have the capacity to charge at 6.2 to 7.6 kW per hour, according to EvoCharge estimations, though electric vehicles have a limit to how fast they can be charged.A Level 2 charger will recharge a 71.4-kWh battery from 0% to 100% in about 11 hours at 7.2 kWh. Plug in with 0 miles of range at 6 p.m., and you'll be ready to go with a full capacity by 5 a.m. the next morning.
Level 3 or DC Fast Charger
You won't be installing a Level 3 charger at home. They're costly and require DC power, so these 400+-volt beasts are going to be found at public charging stations, mostly around large cities and high-traffic areas.It's possible to recharge an empty 71.4-kWh battery in under two hours, or about 150 miles per hour of charging, at this level.
Charging Ports and What They Do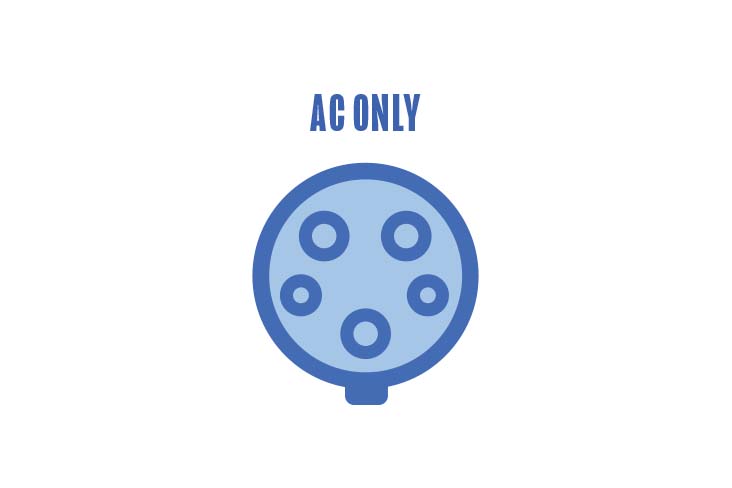 A CCS Type 1 charging port is for AC charging, either with a Level 1 or a Level 2 charger. The Solterra can be plugged into chargers with this type of port.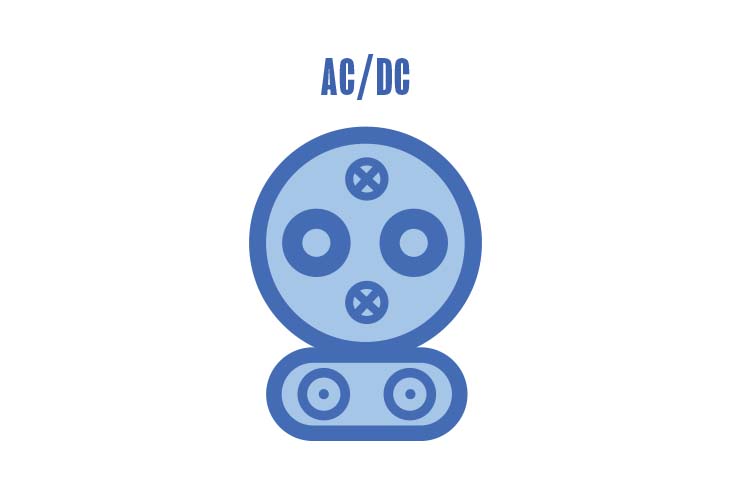 The CCS Combo 1 port in the Solterra is for both AC charging at a Level 2 or DC charging at a public DC fast charging station.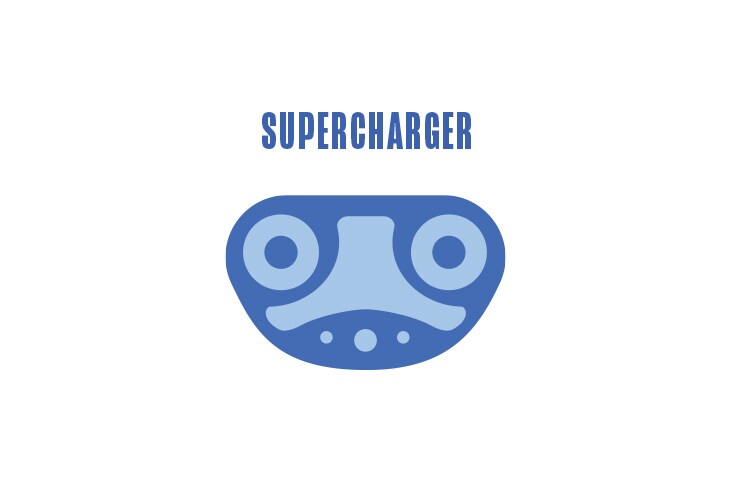 Supercharger stations use a specific port designed for one brand of vehicle. They are not currently suitable for use with the Subaru Solterra.
East Hills Subaru of Sayville

5700 Sunrise Hwy
Sayville, NY 11782